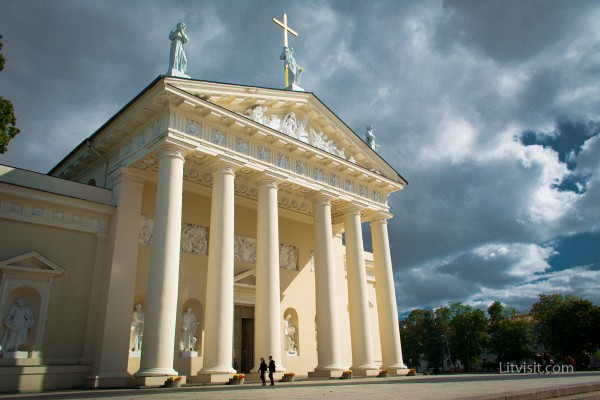 Secrets of Vilnius Cathedral
It's a tour around the Cathedral, below the Cathedral and over the Cathedral!
Being in Vilnius without seeing the gland Cathedral, is mission impossible. Of course, your tour guide or travel guide will tell you that it is one of the most sacred and holy place in Lithuania. What else?
We invite you to take a tour in time, where legends and secrets are hidden away below the ground.
We'll start the excursion from King Mindaugas monument, which stands in Šventaraigis valley. It is believed that in this spot he build the Vilnius Cathedral in the 13th century. Later on, we will go to the underground crypts and royal mausoleum. Also included in the tour, the in depth look at artwork in the Cathedral, a tour of the Cathedral bell tower where a beautiful view of Vilnius opens up.