Why Choose Us?
Personalized service
We keep the dialog open and seek your input about preferences so we could create a customized itinerary that really inspires you. We can build a trip around your special interests or simply incorporate them into one of the selected tours.
Local expertise
It is vital for us that you have a memorable and authentic experience on our tours. All of our guides are friendly, reputable and have in-depth local knowledge of local history, hidden gems and great attitude when it comes to hospitality.
Years of Experience
We're no spring chickens when it comes to guided tour operation – as we've been in the tourism business for over 15 years. Even our youngest tour guides get an in depth training that reflects the accumulated knowledge and expertise.
Best Value
Reserve a tour today and the team of our agents will be in touch to arrange specific details that accommodate your needs. Since our tours have a group booking rate, you instantly save when travelling with a small to medium sized group.
Insider access
'Insider' isn't just a label for us. It's who we are. We have knowledge, relationships and expertise that we use in creating one-of-a-kind journeys and experiences that you will cherish for a lifetime.
Natural tour pace
We offer a tour tempo that is comfortable for you and/or your group. Whether you like to walk fast/slow or need to make a special stop to take pictures or want to hop into a shop for few minutes – no problem. The tour pace is up to you.
Search Tours
Find your dream tour today!
Come to Lithuania, because…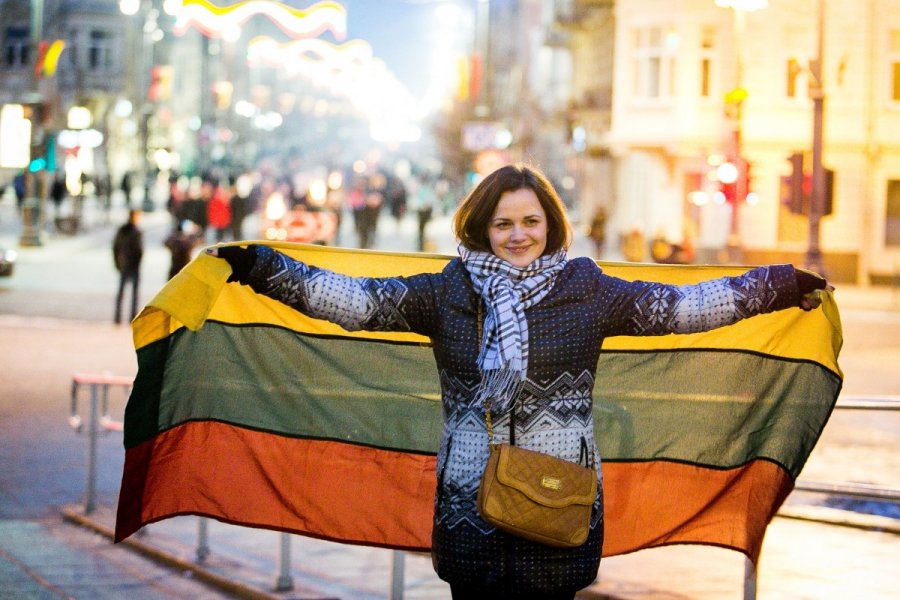 https://www.facebook.com/NiceCities/videos/1660839717501487/
Read more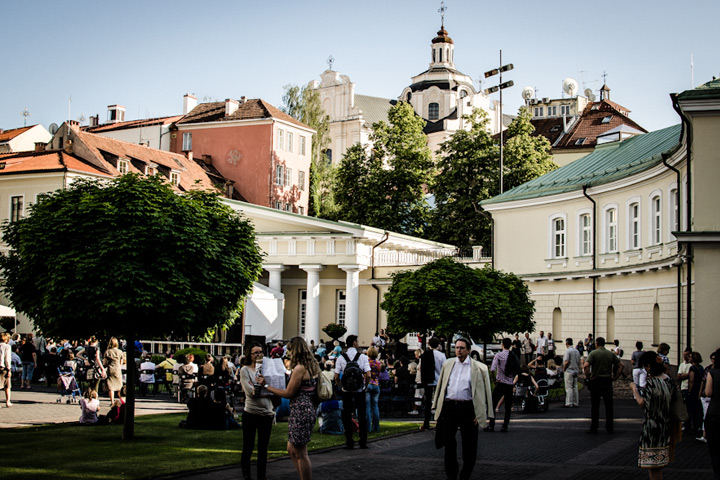 Vilnius is in 6th place in "18 Places You Must Travel In 2016" list
Read more
Tour Reviews
Ula
Personalized tour around the town. My husband and me came to Vilnius last summer, we wanted to see and experience something special, not a regular tourism. We heard about private and "out of the box" tours, provided by Vilnius In Love. We picked a private 2.5 hour tour around Old Town. It was smooth, interesting, by our paste and taste.
Jameson Lamie
"Helped Make an Awesome Weekend in Vilnius!"
My wife and I used Vilnius in Love for a day tour to Trakai Castle as well as a beer tour in Vilnius. Our trip to Trakai was easy and enjoyable, thanks to our knowledgeable tour guide. We took some great pictures of the castle, and had kibinai for lunch in a local Karaite restaurant. Can't do that in your average weekend. The Trakai tour was fun, then we had a blast on the beer tour in Vilnius. We walked all over the city to bars and pubs that we would have never found otherwise and tried more Lithuanian beers than I thought existed. Both tours were an awesome end to our adventure through the Baltics, and Vilnius in Love was professional, punctual, and very entertaining.
Visited April 2016